EAT. WORK. PLAY. INSPIRING PEOPLE TO DRAW CLOSER TO NATURE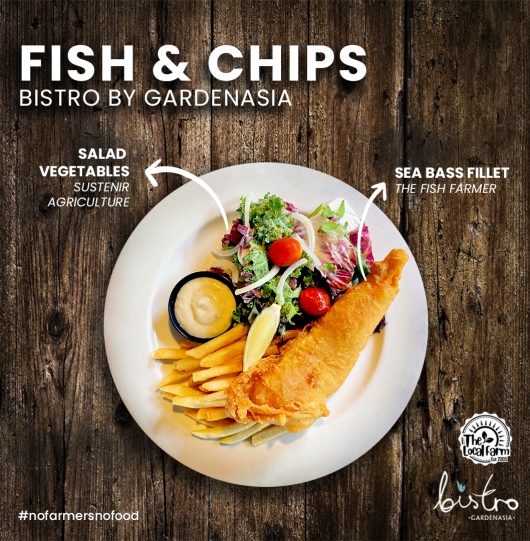 Bistro by Gardenasia is a reknowned farm-to-table restaurant that offers an unique dining experience in a beautiful natural settings. The Bistro has been awarded the hightest tier Farm to Table recognition programme by the Singapore Food Agency.
OPERATING HOURS
Mon & Tue: CLOSED
Wed, Thurs : 10:30AM – 4:45PM
Fri & Sat: 10:30AM – 9:45PM
Sun & PHs: 10:00am – 4:45PM
The best way to discover nature. Have your little ones have fun in the great outdoors through our edutainment programmes, or spend time away from the bustle of the city at our Farmstay.
At GAkids (formerly Gardenasia Kids), we believe in the concept of 'edutainment' – in which children can be both educated and entertained! As children learn and retain lessons better through play, we ensure that our workshops are fun, innovative and immersive, while sharing an appreciation of our rural heritage and natural environment to our little ones!
At The Local Farm (TLF), we go by this simple saying: no farmers, no food. This is why we believe in the importance of bridging our local farms in Singapore closer to people, and building meaningful connections between both!
We have been enjoying the products and the fishes are really very fresh! Very thankful for this as it spares us a grocery run and we get such fresh products!
It's been 4 weeks since the weekly deliveries and quality been very good and loving it! Cheers and keep it up!!
Our lunch spinach yong tau fu soup using the local fresh spinach. My gals don't normally like vegi but she finished them! She said she love the local spinach. Thank you #thelocalfarm.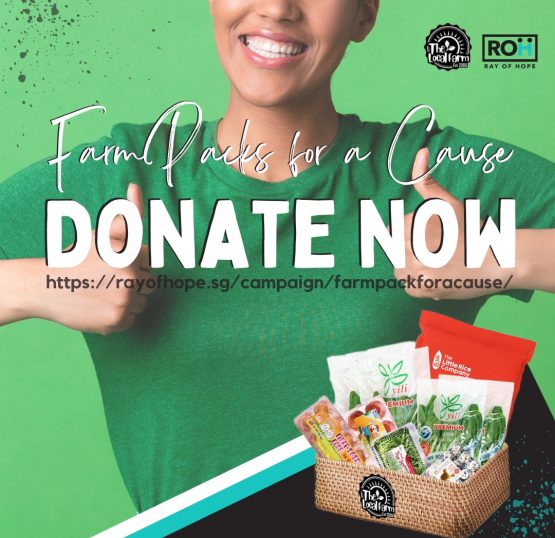 The Local Farm Pack is our way of expressing our appreciation and support for all our local farmers who have worked tirelessly over the years to provide people with fresh produce.
TLF has been providing Farmpacks to underserved families since 2020. To date, The Local Farm has supported more than 4000 beneficiaries with quality FarmPacks, through sponsorship from corporate and individual donors. This year's campaign is raising funds for 10,000 Farmpacks to be distributed to families identified by Ray of Hope.
All donations are tax deductible.