Nestled in the countryside of the bustling 'Little Red Dot', Bistro by GA brings you a step closer to nature with an authentic farm-to-fork experience. With many of our ingredients sourced from local farms, our delightful farm-fresh dishes celebrate Singapore's very own local agri farmers, whom we proudly support.
NOW AVAILABLE FOR HOME DELIVERIES!
Delivery Timing:
Wed, Thu & Sun
10.30am to 3:30pm
Fri & Sat
10.30am to 7:00pm
>>>Closed on Mon & Tues
Delivery to Lim Chu Kang, Choa Chu Kang Jurong West, Bukit Batok, Woodlands & Bukit Panjang (64XXXX-73XXXX)
** Delivery charge of $5 -$10 per location , Min order : $20.00+
*** Free Delivery for orders above $60.00+
Wild Rocket Orange Salad
fresh arugula, peeled orange slices & pine nuts, with honey balsamic vinaigrette.
$15.00
Bistro Caesar Salad with
Farm Fresh Quail Eggs           
romaine lettuce, croutons, bacon bits (V) & parmesan cheese with Caesar dressing.
$15.00
Farm Fresh Wild Mushroom Soup
$6.00
Signature French Fries      
$ 6.00
Popcorn Chicken with Salsa    
$ 8.00
Mozzarella Cheese Sticks   
$ 9.00
Tempura White Bait with
Garlic Mayonnaise      
$ 9.00
Fried Calamari with
Tartar Sauce       
$9.00
Prawn Fritters with
Wasabi Mayonnaise      
$ 9.00
Bistro Special Wings  
$ 9.00
Gardenasia Mee Goreng Pasta (farm fresh bean spouts & egg)                           
 $16.00
Grilled Ribeye Hor Fun/Slipper Lobster Hor Fun (farm fresh kai lan)
$22.00
Wild MushroomsFried Rice (farm fresh mushroom & egg)
$16.00
Assam Farm Fresh Mullet Fish Chowder with Prata (2pcs)
$16.00
Traditional Fish & Chips
$16.00
Grilled Rosemary Chicken with Mushroom sauce
$16.00
Seafood Pasta – Aglio Olio
$16.00
Fried Chicken Cutlet with home-made sauce
$16.00
KIDS MENU /
COLD BEVERAGES
KIDS MENU
Mini Pizza                     
choice of Hawaiian / chicken cheese sausage
$10.00
Chicken Combo -  
chicken nuggets & popcorn chicken with fries
$10.00
COLD BEVERAGES
Ice Aloe Vera
$4.00
Asmara Drinks
choice of: Relaxation 6 / Fighter 8 / Immunity 3
$9.00
Soft drinks
choice of: 100 Plus / 7-Up / Coke / Coke Light / Green Tea / Root Beer
$3.00
note:
prices are subjected to 7%GST
FOR DELIVERY, ORDER BELOW
Let us know your order and
we will reply to you as soon as possible.
Bistro Gardenasia: 
240 Neo Tiew Crescent, Singapore 718898
Wednesday – Thursday:
1030am – 530pm
Friday – Saturday:
1030am – 1030pm
Public holidays & Sunday:
10am – 530pm
Public holidays on Friday & Saturday:
10am – 1030pm
**Closed on Mondays & Tuesdays
Experience the Countryside
With many of our ingredients sourced from our Singapore farms and lovingly crafted into our menu, we believe in bringing you only the freshest tastes in every bite. Look out for our FARM-FRESH icon which indicates dishes that have been made with local farm-fresh ingredients!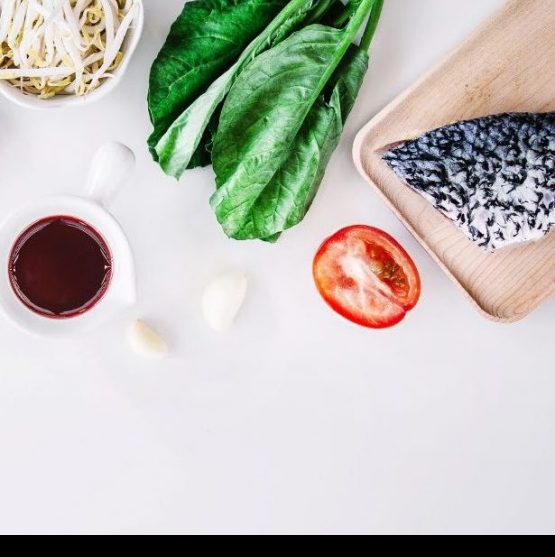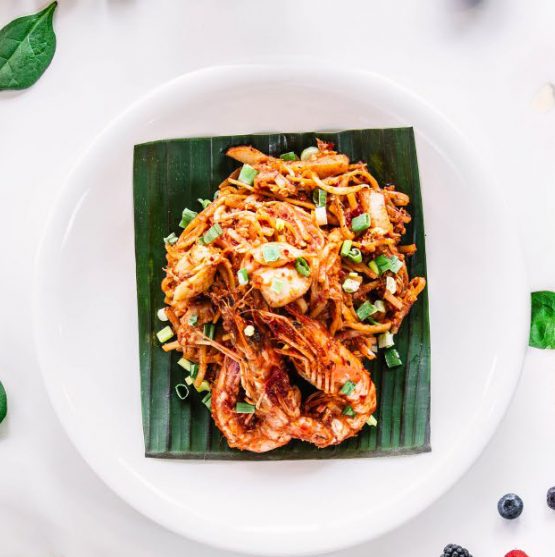 Hawker fare favourites with a modern twist. Our local delights are a must try!
Locally harvested goodness
This is a The Local Farm (TLF) 's initiative to appreciate and support all our local farmers who have been working tirelessly over the years to bring local fresh produce to all.
Lead by TLF, we will be kickstarting a TLF Survivor Pack subscription model with our local farmers. We hope to garner public support by subscribing to a TLF Survivor Pack where their farm fresh produce will be delivered to your doorstep on a weekly basis.
We hope to obtain 500 or more subscribers for a 6+6 months period to kick start this movement. With the contract subscription , we can assure our local farmers with fair pricing and to guarantee them with a certain demand over a period of time. But what's really important for us is to support them with our confidence in their produce.
Be part of this movement!
WHY TLF?
No farmers, No food!
Be part of this movement!
#farmtohome
What will you get?
It's a Survivor pack!
locally harvested goodness
The Local Farm aims to bring the goodness of Singapore farms closer to you!
Inspired by those living a modern-day busy lifestyle, our ready-to-eat, ready-to-cook, and ready-to-use products are a convenient option for keen supporters of local farms and local produce. Through these curated selections with our local farmers, we proudly bridge Singapore's farmers with F&B retailers and partners, while seeking to educate and encourage one and all to embark on a healthy lifestyle. This creates a true farm-to-fork experience for all.
An extension of Bistro by GA, The Local Farm's pop-up in the city also offers a curated farm-to-fork takeaway menu, with locally-grown produce from renowned Singapore farms.The Local Farm is proudly a Gardenasia concept.
As fellow farmers, we know that the right support can be valuable to your growth. The Local Farm can help bring your farm-fresh produce to more people, through the careful curation of value-added products that are ready to eat, cook and use. Interested? Reach out and let us grow together with you!
Whether you're in food manufacturing, food retail, or cafes/restaurants, you can show support for Singapore's farmers by adding a true farm-to-fork touch to your menu or product offerings. Not sure where to start? This is where The Local Farm comes in! Join us as an F&B partner and we'll help you get the conversation going.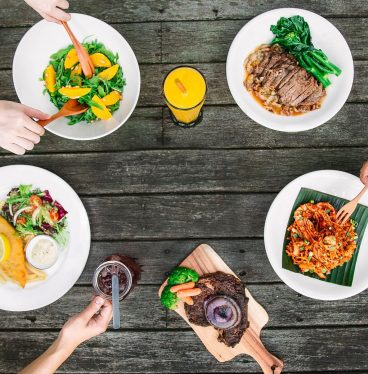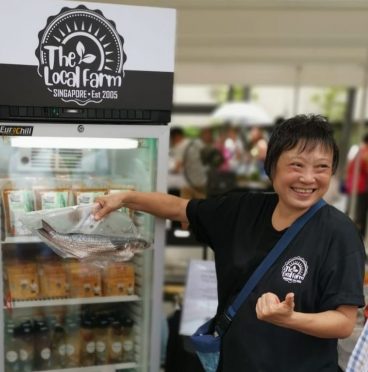 There are many ways that you can show your support for the Singapore farms represented by The Local Farm!
Have a meal at Bistro by Gardenasia, visit Mosscape Concept @ Scotts Square and check out our takeaway booth, or pick up a ready-to-use pack of our Assam style Mullet Chowder from any The Soup Spoon outlet!
Be sure to 'Like' us on Facebook for more information.