Designed after the black and white colonial houses of the good 'ol days
Nestled in the heart of Kranji Countryside, our three Farmstay Villas – designed after the black and white colonial houses of the good ol' days – allow for a tranquil reprieve from the buzz of the city. The villas' respective English, Oriental and Contemporary interior are also unique to each.Be a part of the landscape, the scenery and the farm life as you enjoy a new experience at our Farmstay Villas – truly the hidden gems of our land.
BEGONIA
– The English Villa
CAMELLIA
-The Oriential Villa
DAFFODIL
-The Contemporary Villa
OUR VILLAS
Designed after the black-and-white colonial houses of the good old days, GA Farmstay Villas are the hidden gems of our land.
Each 50 sqm one-bedroom villa exudes an understated elegance of the Balinese, English, The Orient and Contemporary respectively.
BEGONIA – The English Villa with 01 Queen Size bed
CAMELLIA – The Oriential Villa with 01 Queen Size bed (wheelchair friendly)
DAFFODIL – The Contemporary VIlla with 01 Queen Size Bed.
AMENITIES
Audio Visual System, Marble-tiled Bathroom, Assortment of Toiletries, Mini Fridge , Electronic In-room Safe
Enjoy a Naturally Inspired Lifestyle!
Right in the heart of Kranji Countryside.
WEEKDAY RATE*:
Wednesday & Thursday : SGD380.00++/night
WEEKEND RATE*:
Friday & Saturday : SGD450++/night
~15% surcharge for bookings on the eve and on public holidays.
INCLUDES :
-Breakfast for 2 guests (western cuisine -No Pork, No Lard menu)
– Dining discount at Bistro by Gardenasia
CHECK IN / OUT
WEDNESDAY TO SUNDAY
CHECK – IN : 2pm
CHECK – OUT : 12pm
Thank you for your interest in GA Farmstay Villas.
Do read the FAQs before bookings.
NOTE: Your reservation will only be confirmed upon our email reply .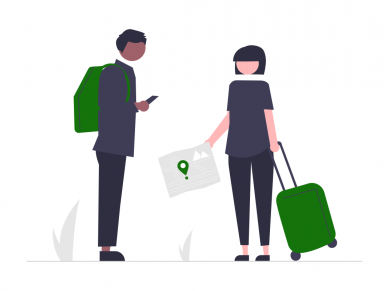 FAQ's:
Is walk-in bookings accepted?
We do not accept walk-in booking.
All bookings must be done online at www.gardenasia.com or through email at farmstay@gardenasia.com at least 7 days in advance.
Is breakfast included in our booking?
Western breakfast for 02 guests is provided per Villa. Additional breakfast is available at $15.90 ++ per guest.
Breakfast starts from 10.00 am to 12.00 pm at our Bistro.
Special dinner arrangements can be made for Farmstay guests upon request upon checking in.
Bistro opening hours: Wed / Thurs : 10:30am – 4:45pm , Fri/ Sat : 10:30am – 9:45pm , Sun : 10am – 9:45pm
What time can I check-in and check-out?
Check-ins are strictly at/after 2.00 pm* and check—outs can be done any time before/at 12.00 pm.
Booked rooms that are not occupied by 5.00 pm on the day of the indicated booking will be considered as a no-show, unless prior arrangements have been made with us for late check-in. (*this is to faciliate us to ensure deep cleaning are done in the Villa after each check-out)
Am I allowed to check in earlier or late check out?
Check-in is strictly at/after 2.00 pm on the day of your indicated booking.
Late check-outs are subject to availability. A late check out fee will be chargeable at a flat rate of S$30 ++ per hour.
A half-day room rate will be charged for any check-out after 2.00 pm
Can someone else check-in on my behalf?
Only registered name stated on confirmation letter is allowed to do the check-in.
Please provide your I.C./passport for verification purposes upon check-in.
Can we use our Singapore Rediscover Vouchers(SRV) for your villas?
Unfortuantely, our villas are not part of the SRV .
What are your cancellation policies?
Any cancellation notice received by email or in person at least 7 days before the date of arrival.
By doing so, a refund of 75% of the booking fee paid will be refunded otherwise, full payment will be forfeited.
How many guest can each Villa accomdate?
A maximum 4 guest* are allowed to stay overnight.
*In accordance to the safe distancing guidelines announced , each Villa must adhere to a maximum of 4 guest.
This capacity limit is to minimize the risk of large clusters forming.
Are your villas pet friendly?
We have only one delicated villa that is pet friendly. Rules & Regulations apply.
What is your smoking policy?
We are Smoke Free Villas and thus smoking in the Villas is strictly prohibited.
Smoking zones are available at the Veranda or within the smoking zone of the Farmstay compound.
Any complimentary car parking available?
Parking at Gardenasia is complimentary for all Bistro diners and Farmstay guests.
What are the facilities available?
Tennis Court* & Lap Pool are available for your enjoyment during your stay.
* Subject to availability & advance booking is required. The court is NOT AVAILABLE on Sundays.
Kindly note that only proper tennis shoes & attire are allowed on the court.
All outdoor activities also subjected to weather conditions.
Where else can i visit during my stay?
We will have workshops available and kindly check the schedules with our friendly staff upon your checkin.
Alternatively, do explore Kranji Heritage Trail : http://kranjicountryside.com/plan-your-visit/heritage-trail
240 Neo Tiew Cres, Singapore 718898